The Yamaha YZF-R6 is a sportbike that has been thrilling riders since its introduction in 1999. Known for its exceptional performance, handling, and cutting-edge technology, the R6 has become a favorite among motorcycle enthusiasts.
Design and Performance
The R6 is a work of art, with a sleek, aerodynamic design that not only looks great, but also contributes to the bike's exceptional handling. The bike features a low center of gravity, lightweight aluminum frame, and a high-revving 599cc engine that produces an impressive 120 horsepower. The bike is capable of reaching a top speed of 160 miles per hour, making it one of the fastest bikes on the market.
Handling and Control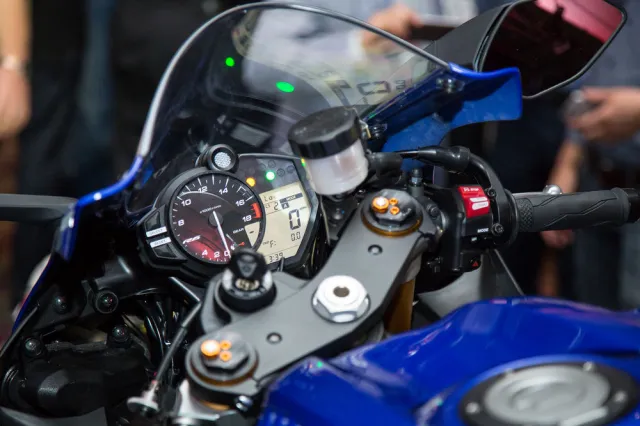 One of the standout features of the R6 is its handling and control. The bike features a fully adjustable suspension system that allows riders to fine-tune the bike's handling to their personal preferences. The bike also features an advanced electronic control system that includes traction control, slide control, and quick shifter technology. These features give riders unparalleled control over the bike and allow them to push it to its limits with confidence.
Technology
The R6 is a technologically advanced machine that incorporates the latest advancements in motorcycle engineering. The bike features a slipper clutch, which helps to reduce rear wheel hop during hard downshifts. The bike also features an advanced braking system that includes ABS and dual front discs, providing superior stopping power.
Other features of the R6 include a digital LCD display, LED headlights and taillights, and a unique lightweight titanium exhaust system. These features not only enhance the bike's performance, but also add to its overall aesthetic appeal.
Racing Heritage
The R6 has a long and storied racing history, with the bike being a popular choice for professional and amateur racers alike. The bike has won numerous championships and accolades in various racing circuits, including the World Supersport Championship and the MotoAmerica Supersport Championship.
Conclusion
The Yamaha YZF-R6 is a true masterpiece of motorcycle engineering. Its exceptional performance, handling, and technology make it one of the most sought-after sportbikes on the market. Whether you're a seasoned racer or a casual rider looking for a thrilling experience, the R6 is a bike that is sure to impress. With its racing heritage, cutting-edge technology, and sleek design, the Yamaha YZF-R6 is a true icon of the motorcycle world.